IMAGES BY NICK EDARDS
Hands up if you remember AGVSPORT. You should. It used to sponsor and provide top-end riding gear to just about every Aussie and American Superbike rider worth his leathers.
Just be aware AGVSPORT is not AGV Helmets. It was once part of the Italian helmet company, but became its own, American-based motorcycle gear company under the stewardship of Michael Parrotte.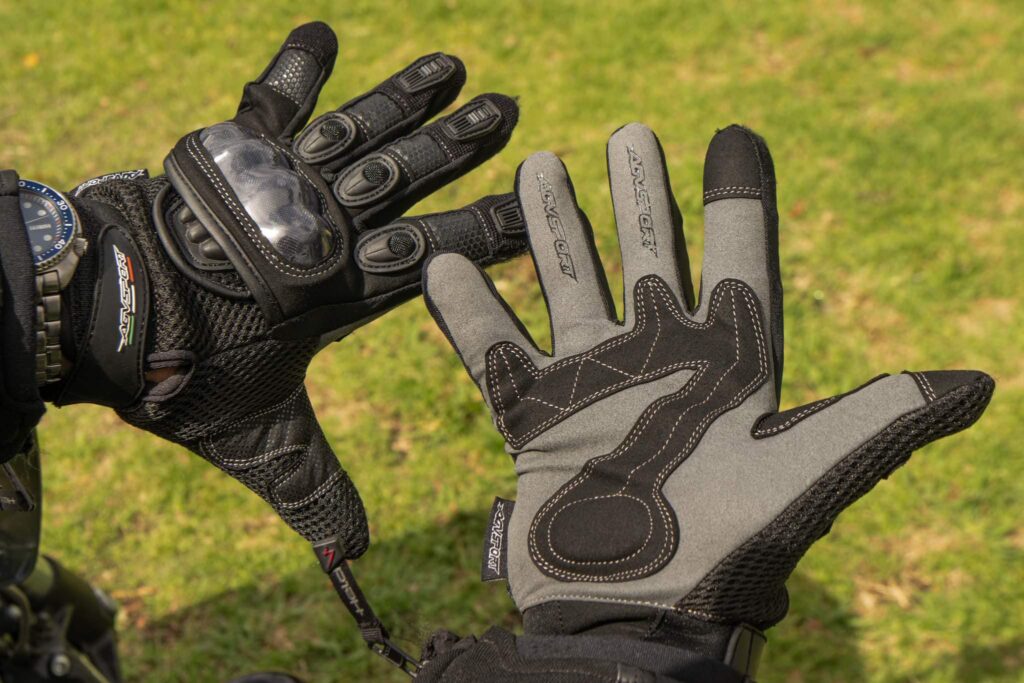 Michael has been riding all his life, and takes great pride in the gear he offers to riders all over the world under the AGVSPORT brand. And so he should. It's great gear.
AGVSPORT is looking to make its way back into the Australian market and has kicked off with a few products on an Amazon page, which you can see here:
https://www.amazon.com.au/s?k=agvsport
Michael and I have been mates on Facebook for a while, and I actually had no idea what he did for a living. His motorcycle journeys to active warzones are what intrigued me. So we got to chatting about that and other things, and he asked if I'd be interested in reviewing a pair of summer gloves.
"You make gloves?" I asked.
"Not personally, no," he replied. "I have them made. I get all sorts of things made. It's how AGVSPORTS works."
"You work for AGVSPORTS?" I asked. I was aware of the brand but had not see it for years in Australia.
"Sorta," Michael replied. "I own it."
In due course the Mayhem gloves arrived. In fact, three days after I ordered them on Amazon. I figured I was Size Large and hoped the AGVSPORT sizing was consistent with other glove brands. It was.
I was a bit concerned about the price. Could $59.95 gloves actually be much good?
I put them on. They fit perfectly. Snug and stretchy, exactly as a summer glove should fit and feel. And for a $60 glove, they're carrying all the features gloves twice the price have.
The cut is pre-curved to your fingers, so they fit right. All the high-impact areas on the palm are double-stitched with top-shelf Mil-spec thread. The finger-joints are reinforced with Lycra stretch panels, and you get hard metal-mesh armour and shock-absorbing memory foam on the knuckles. Intake vents are on all the fingers and the top of the hand, and yes, you can finger your Smartphone with them on.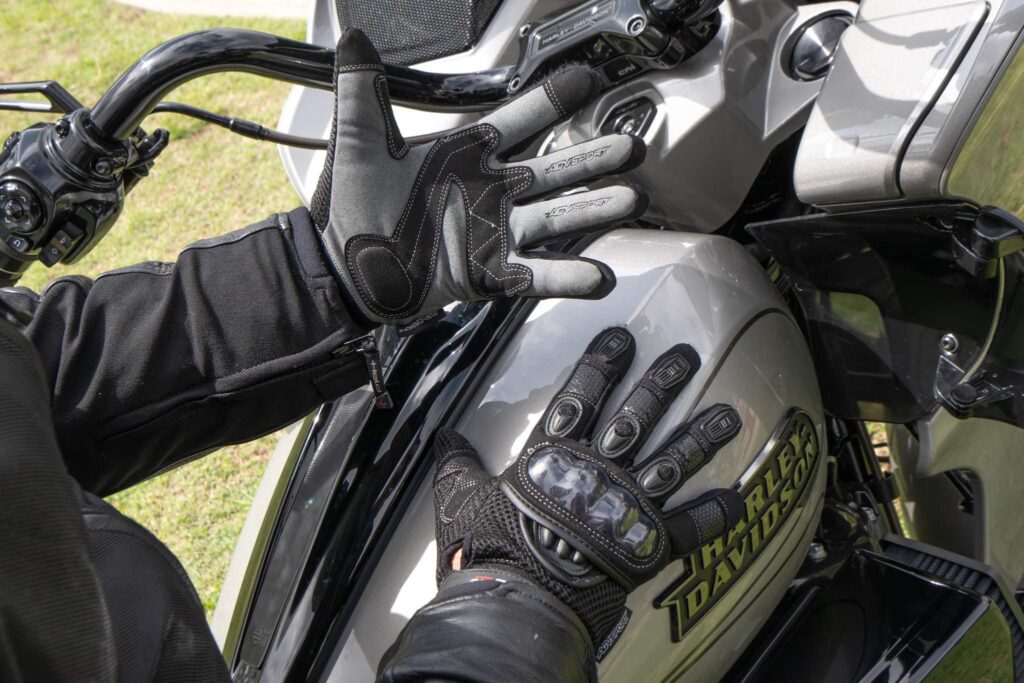 And they look very cool – which is what a glove simply has to do, apart from protecting you if you fall off.
Because you're not an idiot, you'll understand they don't offer the same level of protection a full-on race gauntlet does. But they do offer amazing feel, and are simply awesome on a warm day. Oh, and I got mine soaking wet the other day, and not a single dye-stain appeared on my skin.
You could pay twice as much and not get a glove as good.
Subscribe and get to see the real spicy stuff and much more
Check HERE to see what you get
Alternatively, Tip me without subscribing if you enjoy my work.
Or Via Paypal