IMAGES BY KEOGH VISION
Once upon a time, Triumph's efforts in the big-bore Adventure bike category were less than optimal.
Its Tiger range was big – in every sense of the word. As was its direct competitor, the niche-defining BMW GS. But the Germans had finessed their big gronkasaurus with electronics and Bavarian sorcery until, despite its size, it was quite a manageable animal if you knew what you were doing. And if you're buying these big adventurous girls and throwing them down iffy dirt roads, best you know what you're doing.
The old Tiger, much like Yamaha's even heftier Super Ténéré, was a far better road bike than it was a dirt bike, and it still lost out in many ways to the Germans.
What to do, what to do?
Clearly, build a better mousetrap, and that's exactly what Triumph did.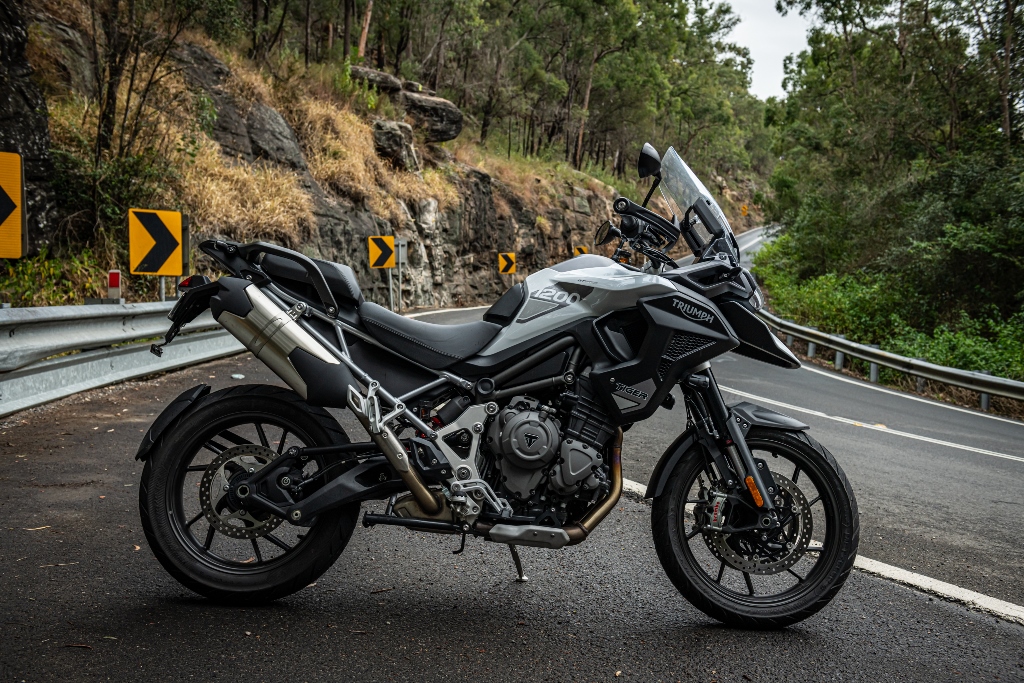 The new Tiger 1200 surfaced with much fanfare. The Tall Poppy syndrome was hard at work, and everyone wanted to see the GS cut down to size, and were hoping this new 1200 would do it.
At the same time, the manufacturers were well aware the current range of big-bore Adventure bikes could not and did not appeal to a market that was still in the growth phase. They were simply too big – too tall, too heavy, and too…well, overwhelming for many people just starting out in the Adventure segment.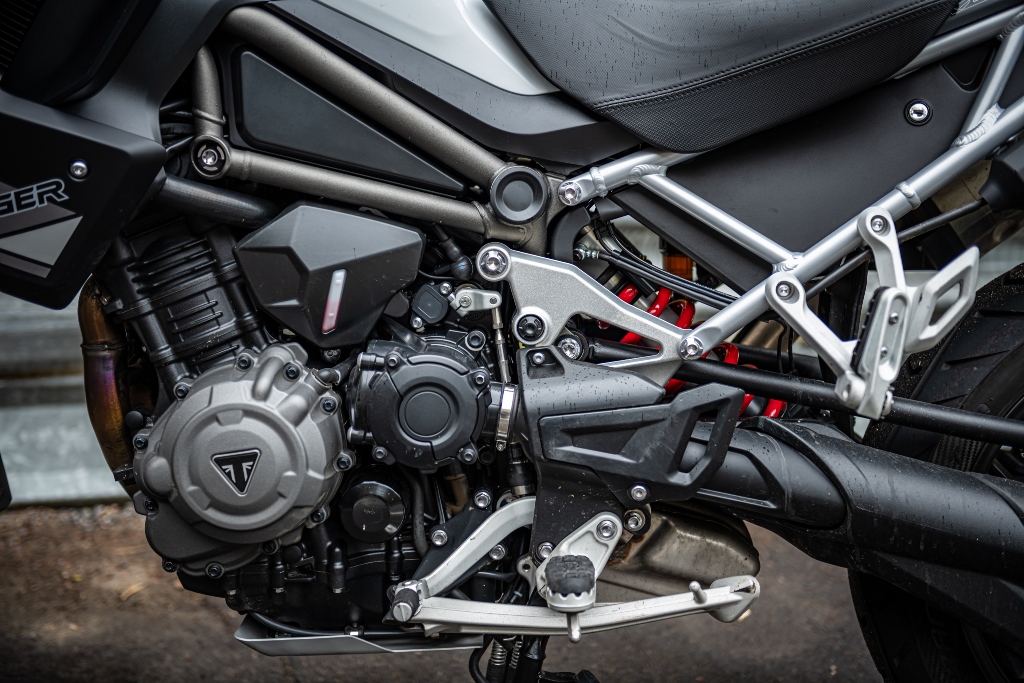 So they all began to build smaller versions of the big-bore bikes.
And we shall set them aside, because they have nothing to do with the pointy end of the Adventure spear – which are the big-bore brutes.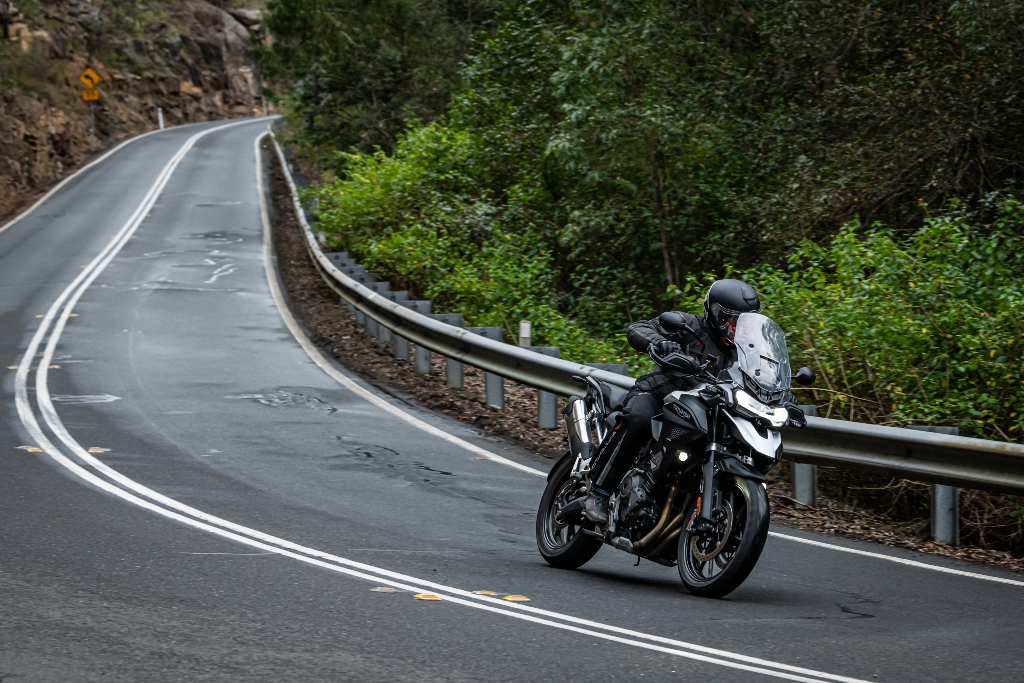 And the new Tiger is very much the pointy end of that spear, and it is not brutish at all.
Has it knocked the GS off it's perch? No. But it may have made it move over some.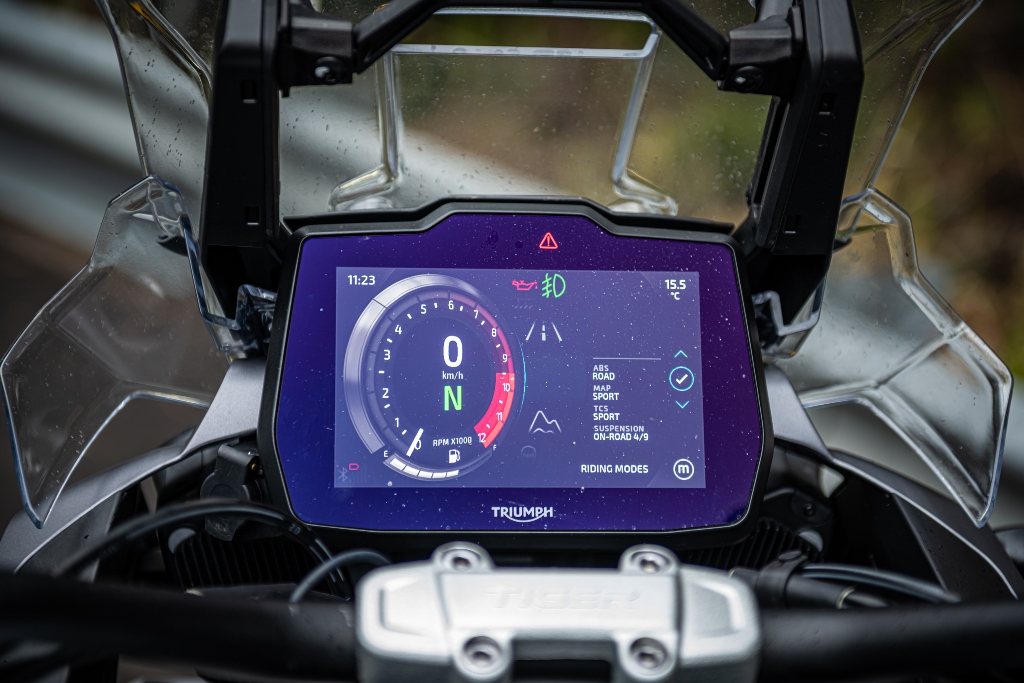 There are two iterations – the GT and the Rally. The Rally is more dirt-oriented in its set-up, and Triumph offers two variations – the Rally Pro and the Rally Explorer.
For people who want a more bitumen-pitched bike – and if we're honest a lot of these big-bore Adventure bikes spend a lot of time on sealed roads because they are superb tourers by any definition – Triumph offers the Tiger 1200 GT, which is also comes in the GT Pro variant and the GT Explorer variant.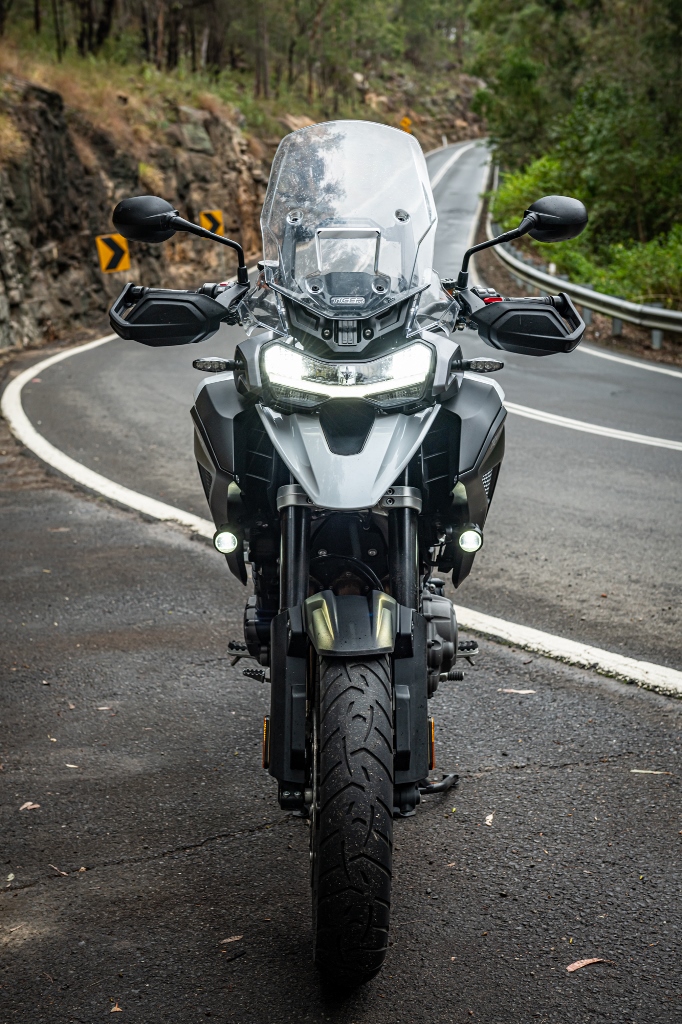 Because Australia is special, we don't get the base GT. We only get the GT Pro and the GT Explorer – which has a bigger tank and blind-spot detection.
I rode the GT Pro.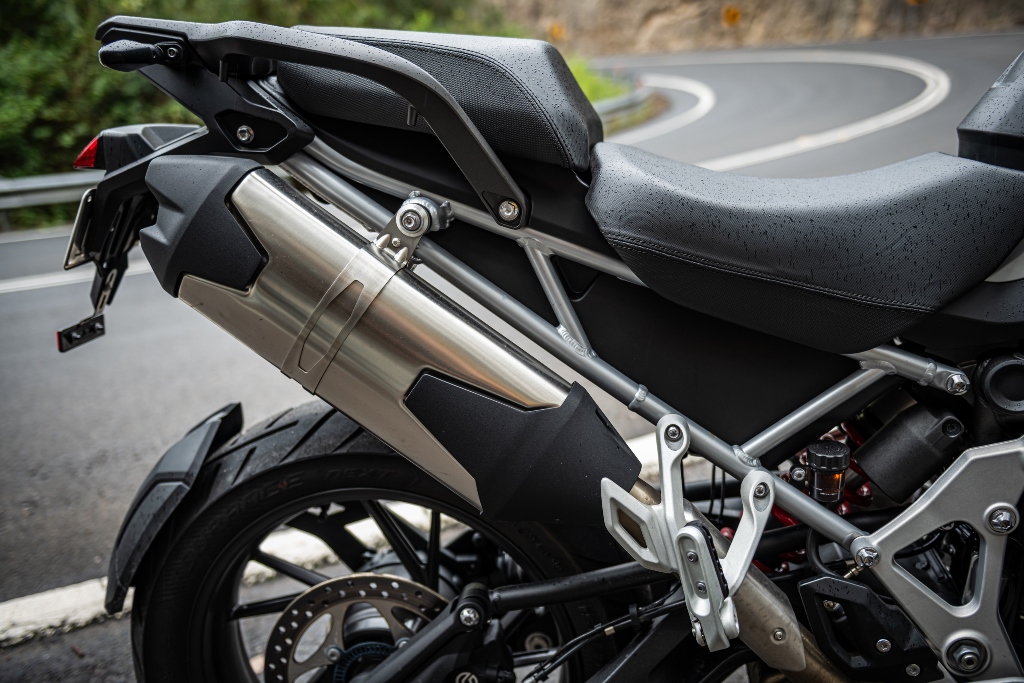 The important numbers are the same for all three variants – 150 horses, 130Nm of torque, and a seat height that benefits from Triumph's beaut new Active Preload Reduction – which actually lowers the bike 20mm as you come to a halt when you press the 'Home' button. So maybe less tippy-toe time for the people who don't have those wonderful long supermodel legs. And the seat is adjustable for height as well – 850mm to 870mm.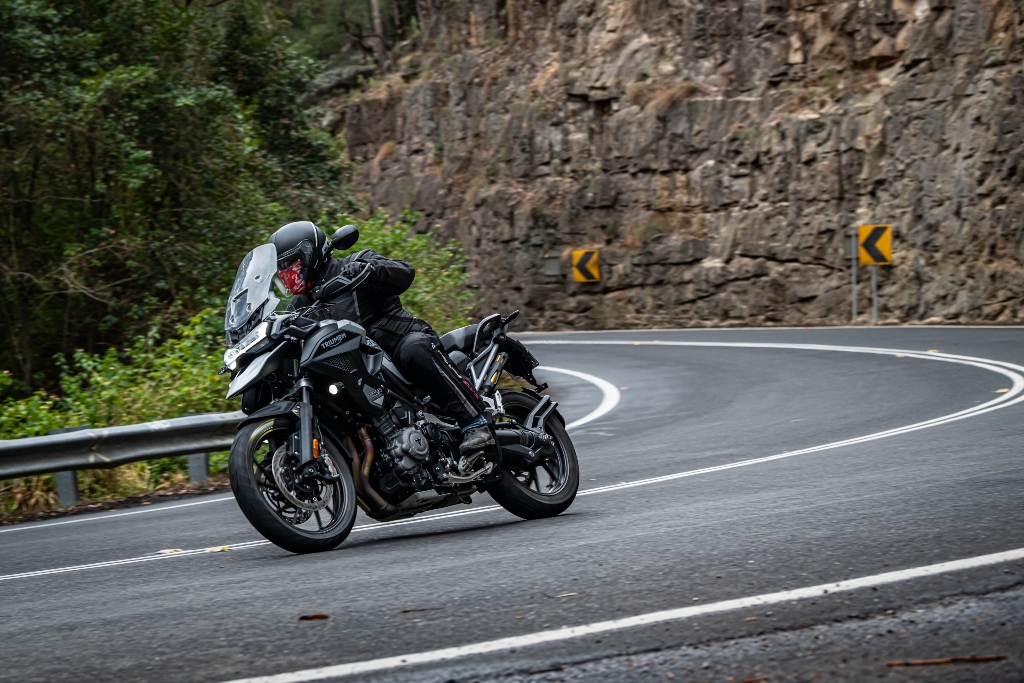 As a bitumen tourer, where this variant will spend most of its time (otherwise you'd be shopping for the Rally), it is superb. That legendary triple engine does sterling duty in this set-up – massive gobs of torque, sweet fuelling, and that unmistakeable triple-pot howl it makes when you're being sassy.
So what happens when you sail off onto the dirt? Do you suddenly wish you'd bought the Explorer? Ahem. Maybe if you were Toby Price. The GT Pro is perfectly adequate on graded fire trails, and can even be relied upon to acquit itself manfully on stuff that's a little gnarlier. Just bear in mind it will steer a little clunkier thanks to the non-dirt-sized wheel it has on the front and the more road-oriented tyres.
Be mindful of that. Stay happy.
My forays up and down the Putty and a few back-roads the other side of Coolah, were intensely satisfying, as you can imagine…though arguably not altogether compliant with the Motor Traffic Act.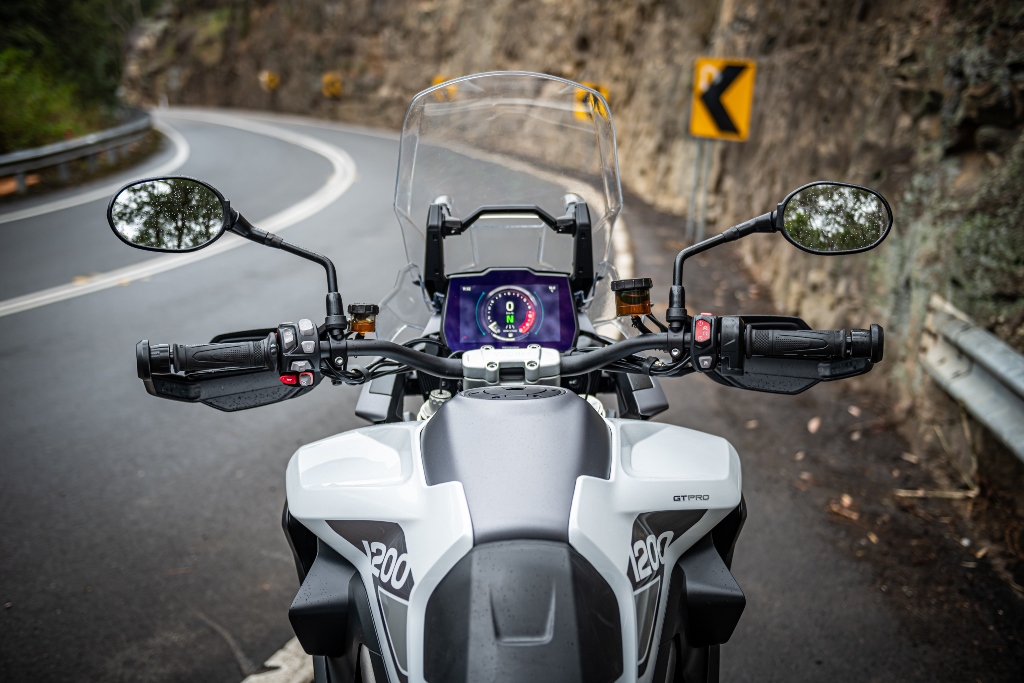 That's thing here. As Adventurey as they look and as Adventurey as they doubtlessly are, these things are absolute rocketships on the tar. Massive ground clearance, wonderfully compliant suspension (semi-active of course), superb brakes – and all with spot-on ergonomic comfort.
Even the pillion will have no room for complaint – and my beloved wife, Lynette, is testament to that. She's about as hard a marker as it gets as a pillion – and I have inflicted everything from a rigid Shovelhead to a GSX-R on her over the years, so she's very wary of my offering to take her for a ride each time I do.
"What are we going on?"
"That."
"Shut-up, fool."
"What about that one?"
"What else you got?"
"How about this here Tiger?"
"That looks fine."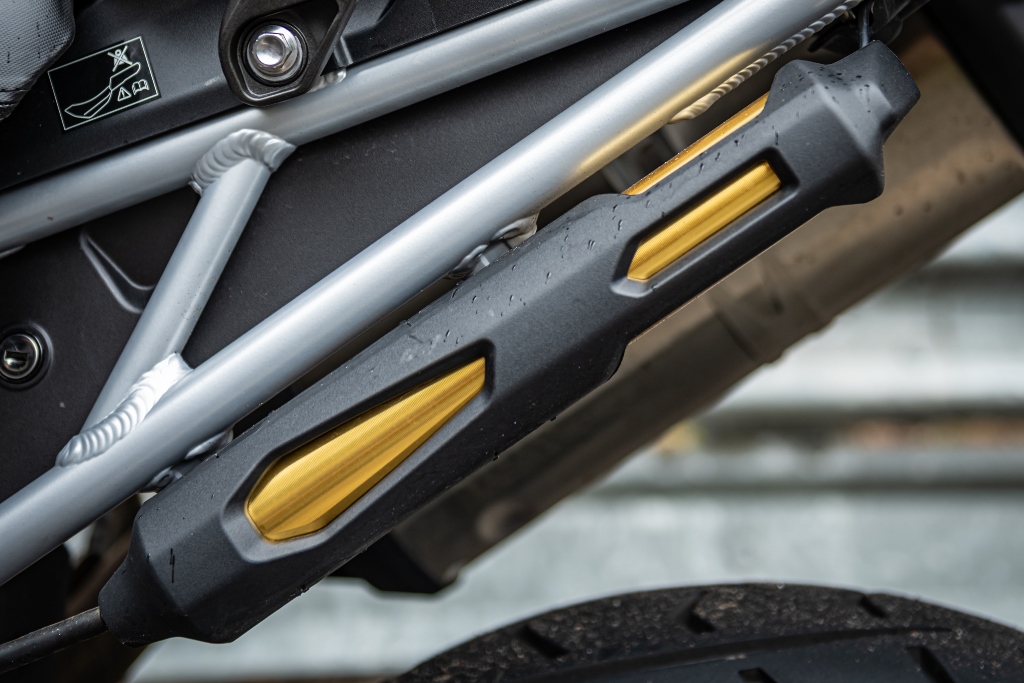 From my perspective, the Tiger had it over the 1250GS in several important ways. It was much narrower – both across the engine, and across the tank. It weighed about the same as GS (245kg wet), but it didn't feel like it because its mass was appreciably more compact when you're sitting on it.
The tank on the GT Pro holds 20-litres, but if your bladder will permit, the Explorer has a 30-litre tank. And that, as you can guess, is a bit more weight to cart around when the tank is full. If you're already at your strength limit on one of these big girls, maybe you don't need the bigger tank. You'll get almost 300km out of the 20-litre jobby – and I don't know about you, but I like to get off every hour-and-a-half or so and give thanks to the Road Gods for still being alive.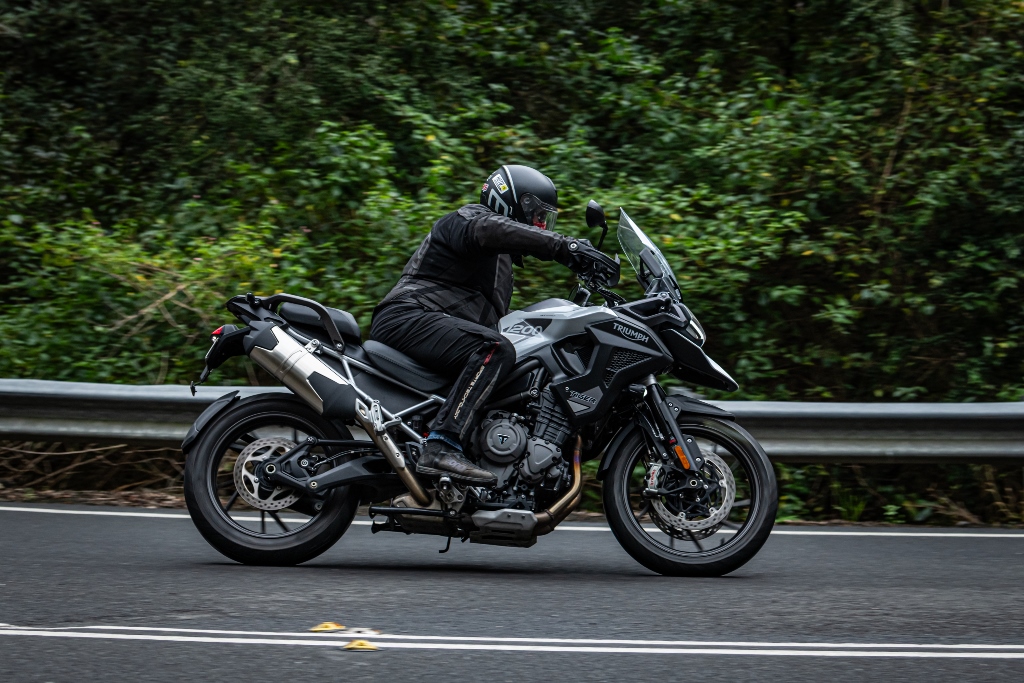 The semi-active Showa bouncers front and rear are pretty spot-on, and of course there's a heap of adjustment you can make to custom ride modes you have. I just left mine in Sport and sailed most happily.
You're also rocking Brembo Stylema stoppers at the front, Metzeler Tourance hoops, a lovely seven-inch TFT full-colour dash, and 16,000km service intervals. It is one hell of a package to aim at the GS.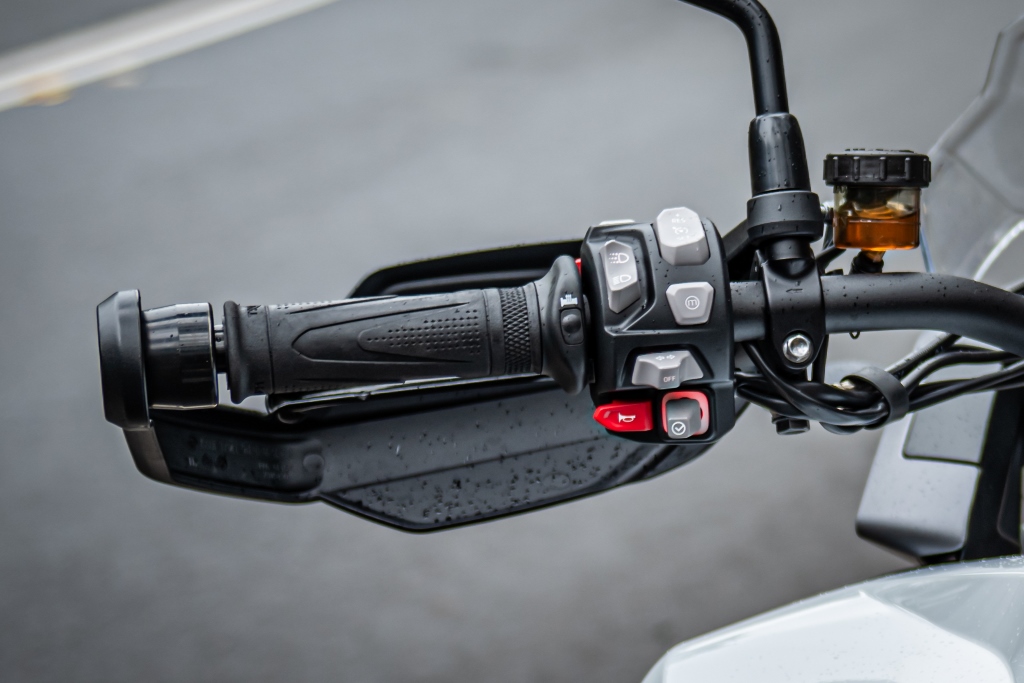 And it feels so damn hard-punching. That's that triple engine. It is a bona fide weapon if you wanna fight with it. I have always been a fan of that legendary donk, and I always will be. There's just something mighty about it.
In that regard, it has an edge over the old GS. Not sure about the new one, since I have yet to ride it, but it's a fair bet that if the Germans bring something new to the table, the Poms will not just let that slide. Mr Bloor and his lads have been producing some world-beating bikes in the last few years, and they have no intention on letting the Adventure category be a German province.
As far as the Tiger 1200 GT Pro is concerned, it burns bright indeed, fearful symmetry and all. Maybe Blake, who wrote that famous poem about "Tygers" and jungles and the brightness of burning while whacked on laudanum, had had a vision of the far distant future when there'd be a different growling tiger the world could embrace.
PRICES, AFTERMARKET GOODIES, AND SPECIFICATIONS ARE ALL HERE
Subscribe and get to see the real spicy stuff and much more
Check HERE to see what you get
Alternatively, Tip me without subscribing if you enjoy my work.
Or Via Paypal